Events
November 18th – Rotary Golf Tournament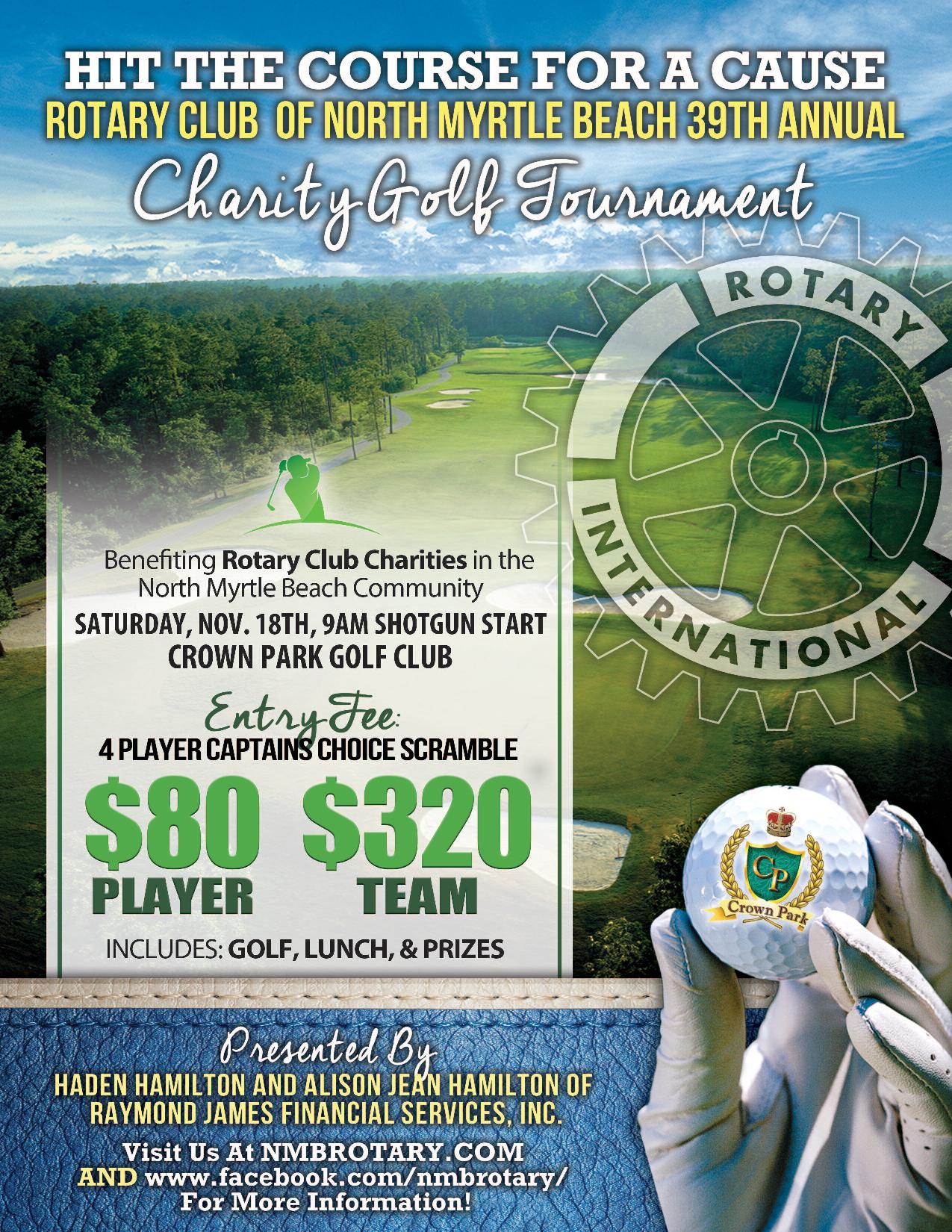 Dear Friends,
On behalf of the Rotary Club of North Myrtle Beach, we want to thank you for your contribution to the local community by participating in the 39th Annual Rotary Club of NMB Charity Golf Tournament. The team and sponsorship proceeds from this event support year round projects in our community:
Our youth literacy project impacts students of all ages, as we provide coloring books, dictionaries, and thesauri to kindergartners, 3rd graders, and 6th graders in the North Myrtle Beach school system.
Our partnership with the Little River Rotary Club and Back Pack Buddies help provide much needed food to underprivileged youth in the North Myrtle Beach area.
Our Rotary Scholarship provides $10,000 in college funding to outstanding seniors of North Myrtle Beach High School.
Our involvement with the Cart Fund provides valuable funding towards Alzheimer's research
Our contribution to the Rotary Foundation continues to contribute to the global eradication of Polio.
Thank you for your contribution to help support these projects, and making our community a better place!